[24 August 2014] – On behalf of the German Ministry of Economic Cooperation and Development (Bundesministerium für wirtschafliche Zusammenarbeit und Entwicklung – BMZ) the Deutsche Gesellschaft für Internationale Zusammenarbeit GmbH (GIZ) is implementing the Private Sector Development (PSD): Strengthening public and private actors to promote private sector development in Myanmar, with a focus on small and medium enterprises. The key partners of this project on the side of Myanmar's public sector are the Ministry of Industry and the Directorate for Investment and Company Administration (DICA), currently under the Ministry of National Planning and Development (MNPED).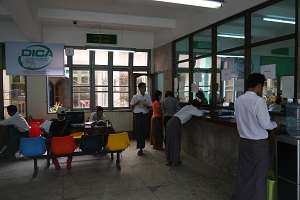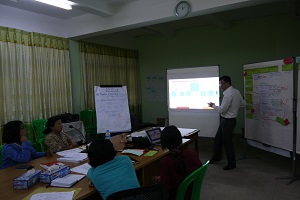 DICA is, inter alia, in charge of handling business registrations for international and domestic businesses. Currently, DICA is in the process of becoming an independent organization under the President's Office. GIZ will support DICA with a range of Capacity Building measures to strengthen the technical and organizational capacities of DICA, to improve the regulatory framework and to reduce administrative burden for the private sector in Myanmar.
In support of the implementation of the GIZ Private Sector Development (PSD) Project in Myanmar, Economica Vietnam is contracted by GIZ to assess the current status of business registrations. Economica Vietnam also implemented a process mapping with different departments of Directorate for Investment and Company Administration. Economica Vietnam prepared a report to raise awareness for the current status of the business and investment registration process, to identify bottlenecks and to develop recommendations for its process improvements. Specifically, the report:
Provide process maps for domestic and foreign companies
Identification of recommendations for a streamlining of the process. Two different types of streamlining are differentiated: (i) non-regulatory adaptions of processes that can be implemented without changing regulations ("quick-wins"), and (ii) Medium and longer term actions which require regulatory reforms or approval from higher authority Indicated actions for DICA/ MIC and also OSSC in the coming future.
Benefits if the proposed reforms are made, both qualitative and quantitative.
In additional, capacity building activity for DICA staff/ OSSC staff on Process Mapping methodology was also implemented, especially through coaching and co-working with DICA and OSSC staff. After presentation workshop to Myanmar's government agencies, Economica Vietnam will continue with support and back-stopping activities to the implementation of reforms proposed and agreed upon during the process mapping process.