[4 April 2014] – In a visit to Vietnam, delegates of the Economic, Social and Cultural Council (ECOSOCC) from the Kingdom of Cambodia visited Economica Vietnam and had an exchange with experts of the firm on Vietnam's experience in regulatory impact assessment (RIA) and its use to strengthen the regulatory framework.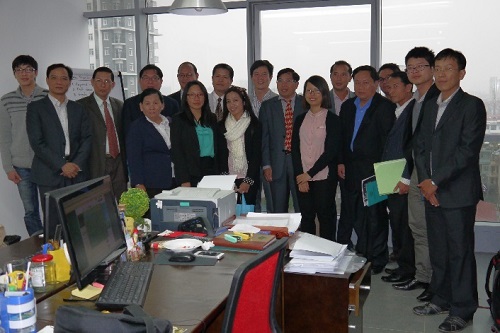 The main purpose of the visit by ECOSOCC to Vietnam is to learn good practices in the use of RIA in improving the regulatory framework and policy in support of SME and enterprise development. The visit was organized with support from the Vietnamese Ministry of Planning and Investment (MPI). The visit was held in the final weeks of March 2014.
Economica shared with the delegation the process in which RIA was introduced and institutionalized in Vietnam, especially under the Law on Law making. The discussions focused on constraints in the implementation of RIA in countries with less favorable conditions like Vietnam and Cambodia. The ECOSOCC was very much interested in the role of private sector research institutions and companies in implementation of RIA and the partnership that it forges with public agencies, Government think tank, business associations and other institutions to promote the use of RIA in Vietnam.