[16 July 2013] - The International Labour Organization (ILO) is one of the implementing agencies under the Joint Programme (JP) on "Green Production and Trade to Increase Income and Employment Opportunities for the Rural Poor" in Vietnam. It collaborates with other UN agencies including the Food and Agriculture Organization (FAO), the International Trade Centre (ITC), the United Nations Industrial Development Organization (UNIDO) and the United Nations Conference on Trade and Development (UNCTAD).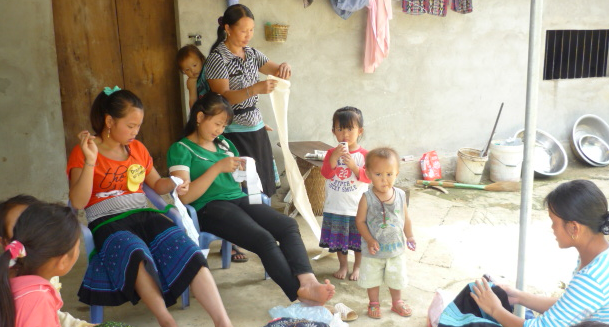 The JP aims to achieve environmentally and economically sustainable increases in incomes of growers/collectors of crafts' raw materials and crafts producing and trading enterprises in 25 target communes in 14 districts of four Northern provinces in Vietnam, including Thanh Hoa, Nghe An, Hoa Binh and Phu Tho.
Within the JP, different activities under the support of ILO have been implemented in which its interventions focus on three level: (i) at handicraft producers: stimulate the entrepreneurship and business skills, group formation and improve working conditions towards productivity and competitiveness, access to microfinance of target groups; (ii) introducing ways to improve working conditions at SME level and (iii) at policy level, promoted public-private dialogue with provincial and district officials will contribute to a more enabling business environment.
The Joint program comes to its end of three and half years implementation by June 2013. In order to assess of its achievements, Economica Vietnam has been commissioned by the ILO to evaluate the performance of the ILO component in term of relevance of results and sustainability of all activities implemented under ILO's component, the project need to hire a qualified national evaluator to conduct this evaluation.
Under the evaluation, Economica Vietnam assesses progress made by the ILO component of the Joint Programme towards the achievement of results at the outcome and output level. The firm also assesses the performance in terms of the relevance of results, sustainability, and appropriateness of designed activities, resource allocation, and timely actions.
The evaluation and documentation report has been completed by Economica Vietnam. The report describes activities implemented under ILO's component and put forward the evaluator's findings, recommendations and lesson learned. The report highlights the integrated nature of ILO's approach where entrepreneurship and skills development have served as an entry point towards addressing other interlinked issues, such as occupational safety and health, labour standards, contract development, local dialogue, among others. In addition, the report also provides an analysis of how ILO can advance its core values and highlight its competitive advantage in value chain and local development projects/initiatives.