[6 Feb. 2014] – The Deutsche GesellschaftfürInternationale Zusammenarbeit GmbH (GIZ) on behalf of the German Federal Ministry for Economic Cooperation and Development (BMZ) has agreed to cooperate with the Ministry of Commerce and Supply (MoCS) on behalf of the Government of Nepal on a two and a half year project named Trade Promotion Program (TPP), that aims toimplement the Nepal Trade Integration Strategy (NTIS) in a more effective and successful way.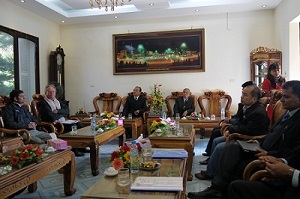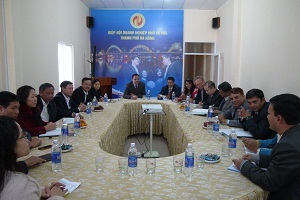 With support from GIZ, the MoCS has conducted an exposure visit to Vietnam to learn from Good Practices in the implementation of its export strategy in the last decade and also to get more information on regional activities in support of export promotion. As a professional company, Economica Vietnam has chosen to organize this study tour for representatives of the Government of Nepal to Vietnam from 15 to 21 December 2013.
Under the coordination of Economica Vietnam, the Delegation has met major institutions and learnt how the Government of Vietnam has effectively and efficiently implemented its export strategy, how VIETRADE does promote successfully Vietnam products and services worldwide and how a well-managed public-private dialogue in Vietnam helps to structure trade governance and reach international competitiveness. They also learnt about and exchanged on experiences and good practices in trade promotion with the Vietnam Chamber of Commerce and Industry; as well as Da Nang branches; also with the Hung Yen Business Association, the Department of Planning and Investment; the Department of Industry and Trade of Da Nang City among other organizations and sites.
Upon completion of this tour, the participants have designed a plan for the adoption of the good practices on processes and mechanism exposed to with the aim to implement the Nepal Trade Integration Strategy (NTIS) more effectively.