[18 April 2022] —  With Southeast Asia witnessing a gradual economic recovery, Vietnam is showing its ability to bounce back as the strongest among regional nations by dint of its big coverage of vaccinations and foreign investment rising.
After a thorough analysis of ASEAN economies for 2021 and Q1 of 2022, the Singapore-based ASEAN+3 Macroeconomic Research Office last week released new economic forecasts. Following a weaker rebound in 2021 of only 2.9 per cent, the ASEAN economies as a group are poised to register a stronger expansion of 5.1 per cent in 2022 and 5.2 per cent next year.
"Economies weighed down by the Delta outbreak such as Indonesia, Malaysia, the Philippines, Thailand, and Vietnam are projected to see firmer growth this year," the office said. "The forecast rests mainly on the expected gradual reopening of the region following the successful vaccination of over 80 per cent of the population in seven out of the 10 economies. Economic activity will also benefit from a partial resumption of travel and tourism activity, particularly in the second half of the year."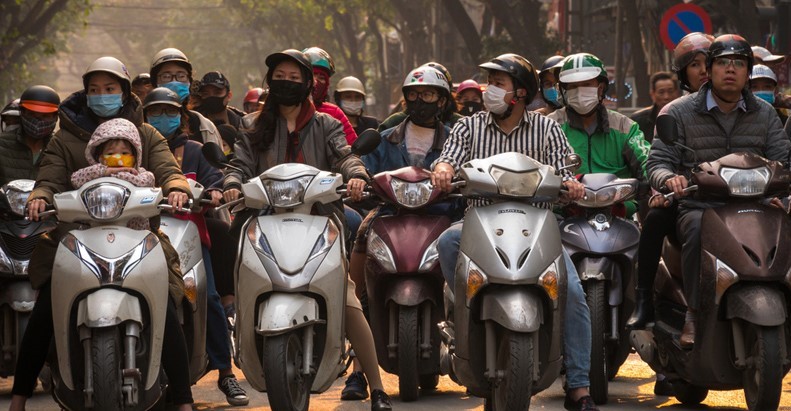 Vietnam's growth is projected to top the region, at 6.5 per cent this year and 7 per cent next year.
Vietnam's government is expecting that with its opening of the skies, the country will be able to boost its tourism industry and attract more foreign investment. Since March 15, the government has lifted some mobility restrictions in a bid to revitalise the tourism industry. In 2019, the tourism industry created 9.2 per cent or $24.1 billion of GDP, receiving a record number of over 18 million foreign visitors. In 2020 and last year, the number of international arrivals in Vietnam plunged 78.7 and 95.9 per cent, respectively.
By late last week, over 80 per cent of the population above age 18 were fully vaccinated and over 50 per cent have received booster shots.
Also highly upbeat over Vietnam's economic outlook, which is projected to be the brightest within ASEAN, a Standard Chartered macroeconomic report released last week maintained its 2022 GDP growth forecast for Vietnam at 6.7 per cent. The recovery is likely to accelerate markedly in late Q2 as domestic demand and tourism recover.
"The government lifted its quarantine requirement for international arrivals in mid-March. We think the reopening of tourism, which accounts for close to 10 per cent of GDP, is the key development to watch in Q2 after a two-year closure," said Tim Leelahaphan, economist for Thailand and Vietnam at Standard Chartered.
According to the group, Vietnam remains a manufacturing hub and a key link in the global supply chain despite geopolitical and pandemic-related challenges. Inward foreign funding has resumed growth this year after contracting in 2021 and the bank expects this to continue, particularly in sectors such as manufacturing and electricity, gas, and air conditioner supplies.
"Foreign investors remain the key driver of Vietnam's contribution to the global supply chain. Several major tech companies have shifted (or made plans to shift) production to Vietnam from China in recent years to diversify their supply chains. Vietnam remains attractive as a regional manufacturing hub for sectors including electronics, textiles, garments, and footwear," added Leelahaphan.
According to the General Statistics Office, total disbursement of foreign investment in Q1 is estimated to be $4.42 billion, up 7.8 per cent on-year – the highest 3-month disbursement level over the past five years.
Global data analyst FocusEconomics also said Vietnam's GDP is projected to grow at the fastest rate in the region this year at 6.9 per cent, and 6.9 per cent in 2023. Higher growth in consumer and capital spending, combined with a robust external sector, should boost activity in 2022. Industrial production is projected to accelerate significantly this year as the pandemic abates and associated restrictions are eased.
"Our panellists estimate industrial output will grow 10.5 per cent in 2022, and expand 8.3 per cent in 2023," FocusEconomics said — The Vietnam Investment Review.