[2 June 2020] —The Vietnamese manufacturing sector has seen some recovery with the Manufacturing Purchasing Managers' Index (PMI) increasing ten index points in May to 42.7 as the virus was brought under control in Việt Nam.
A survey released by Nikkei and IHS Markit  showed the index was up from the record low of 32.7 in April.
"The success Việt Nam has had in bringing the COVID-19 outbreak in the country under control means that the economy can begin along the road to recovery. That said, the PMI data for May suggest that the road will be a long one, with the manufacturing sector remaining in contraction mode midway through the second quarter of the year, albeit the decline was much softer than the record seen in April," said Andrew Harker, Economics Director at IHS Markit.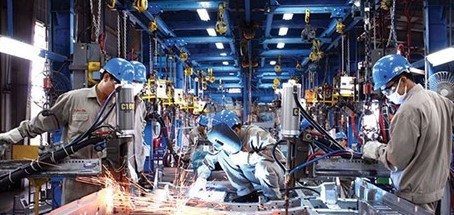 "The return to growth will likely be gradual, with little support coming from export markets in the near-term at least as the pandemic continues to affect large parts of the world."
Although signaling a much softer decline in business conditions than in the previous month, the latest data indicated that the health of the sector continued to deteriorate at a rapid rate.
Output, new orders and employment all decreased at rates unseen prior to the current crisis together with difficulties in securing new export orders.
Meanwhile, firms lowered their output prices again to try to attract new business, with input costs also falling, albeit marginally, according to the survey.
Disruption from the COVID-19 pandemic led to a sixth successive monthly decline in manufacturing production. However, the fall was much softer than seen in April as some firms resumed operations.
A further sharp reduction in new orders meant that spare capacity remained evident in the sector. As a result, manufacturers maintained a cautious approach to hiring, often opting not to replace workers who had resigned. Staffing levels decreased for the fourth month running.
Manufacturers also continued to scale back their purchasing activity and inventories of both purchases and finished goods, albeit in each case to lesser extents than in April.
With COVID-19 brought under control in Viet Nam, there was tentative optimism among manufacturers that production would increase over the coming year. This followed a negative outlook in the previous month — VNS.