[5 August 2023] — The Vietnamese government is urging ministries to expedite the formulation of actions to materialise the national climate change strategy enacted last year, with a highlight on measures to reduce greenhouse gas emissions.
Prime Minister Pham Minh Chinh over a week ago hosted a meeting of a national steering committee on implementing Vietnam's commitment to reach net-zero carbon emissions by 2050, ordering that though the national climate change strategy until 2025 was enacted in July last year, actions remain slow to be taken.
"We are lacking resources to carry out the country's strategy on climate change response and energy transition. The Vietnamese government encourages domestic and overseas organisations and individuals to participate in climate change response and energy transition," PM Chinh said.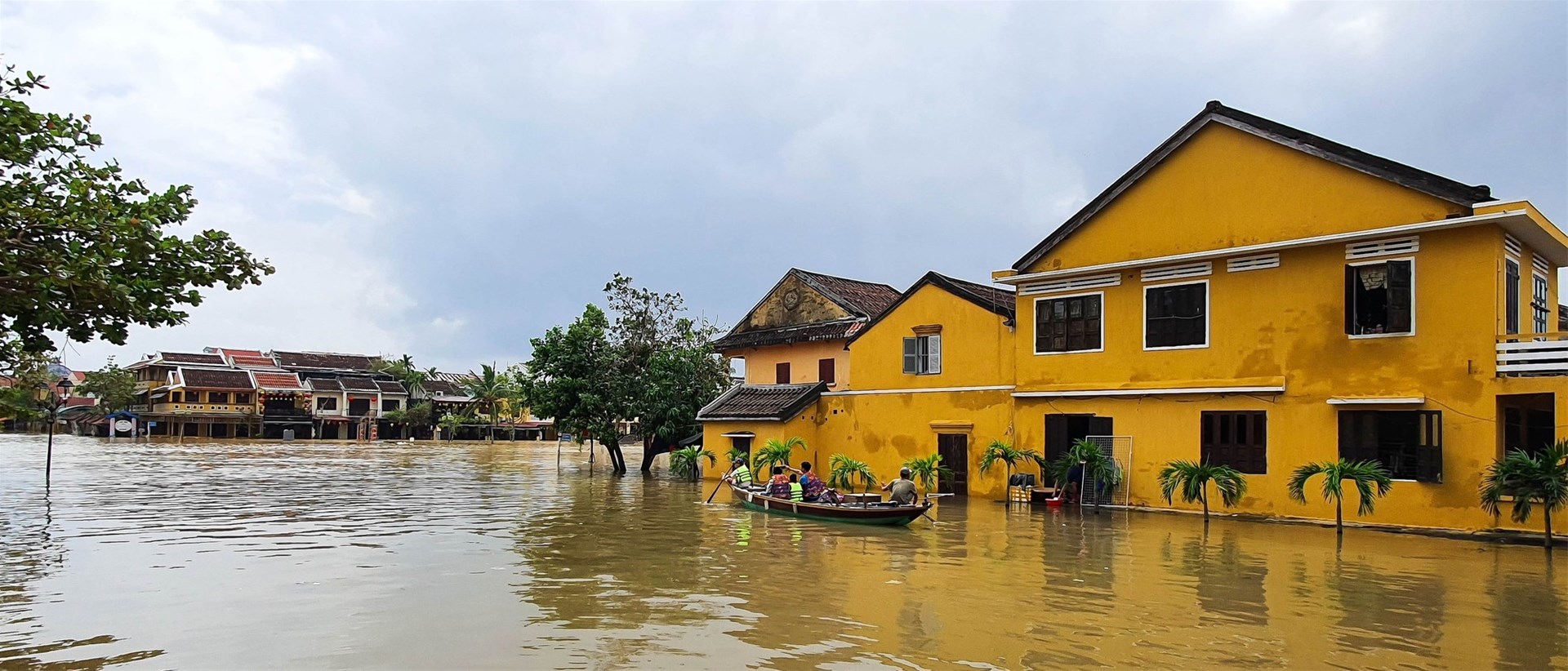 "We also encourage enterprises to deploy measures to reduce greenhouse gas (GHG) emissions, save energy, and develop environmental-friendly production models and projects."
He requested the ministries that manage GHG emissions to soon promulgate legal documents detailing relevant specific measures on climate change response as required in the Law on Environmental Protection 2020. The ministries shall also have to enact their own plans on GHG emission mitigation and implement the assessment and inventory of GHG emission at enterprises, whose responsibility for GHG emission reduction must be held in line with Vietnam's commitments first made at COP26 in 2021.
Under Decision No.896/QD-TTg on approving the national strategy until 2050, achieving net-zero GHG emissions by 2050 has been considered an indispensable development goal around the world, which could be implemented largely by strong energy transition and low-carbon development.
"The transition of energy from fossils to clean energy is an opportunity for Vietnam to boost the economic restructuring towards a sustainable path, grab opportunities to improve the economy's competitiveness, and take advantage of opportunities in trade and investment in service of national development," Decision 896 read.
According to the strategy, by 2030, the total GHG emissions shall decrease by 43.5 per cent compared to the business-as-usual scenario, in which there will be a 32.6 per cent reduction in the energy sector with emissions amount not exceeding 457 million tonnes of CO2 equivalent.
In the industrial processes sector, there will be a cut of 38.3 per cent, with emissions amount not surpassing 86 million tonnes of CO2eq. Facilities with the annual GHG emissions of 2,000 tonnes of CO2eq or more shall reduce GHG emissions.
Pham Van Tan, vice director of the Ministry of Natural Resources and Environment's Department of Climate Change, said, "Vietnam will also gradually make a transition from coal power to cleaner energy, while paring down the proportion of fossil fuels, not developing new coal-fired thermal power projects after 2030, gradually reducing the scale of coal power after 2035. What is more, Vietnam will also consider developing nuclear power plants after 2035 when conditions on advanced technology and safety are met."
Over the following years, Vietnam will develop anti-heat buildings and houses, using green, nature-based cooling solutions to reduce urban heat island effects, and using low-emission building materials and recycled materials. To this end, the government will apply energy efficiency standards and regulations for buildings.
The government stressed in Decision 896 that to implement the set targets, it will review, amend, and supplement mechanisms and policies to make it more favourable for the country to attract investment flows for coping with climate change and GHG reductions.
Leaders will remove all obstructions for investors in terms of policy and procedure to woo investment flows and green financing flows from international financial and credit institutions into Vietnam. It will also try to woo international groups and multinational corporations into Vietnam to cooperate with and implement projects, especially projects involving production and consumption of energy.
According to the strategy, a series of opportunities will also be offered to investors in developing energy storage technologies and smart grids, ensuring a high level of stability and integration of renewable energy in the power system; and upgrading energy transmission and distribution systems to increase efficiency, reduce losses, and support the integration of renewable energy – Vietnam Investment Review.